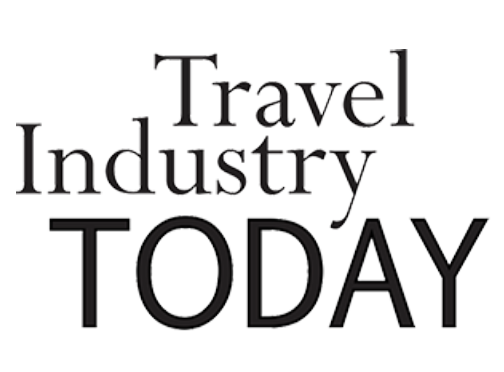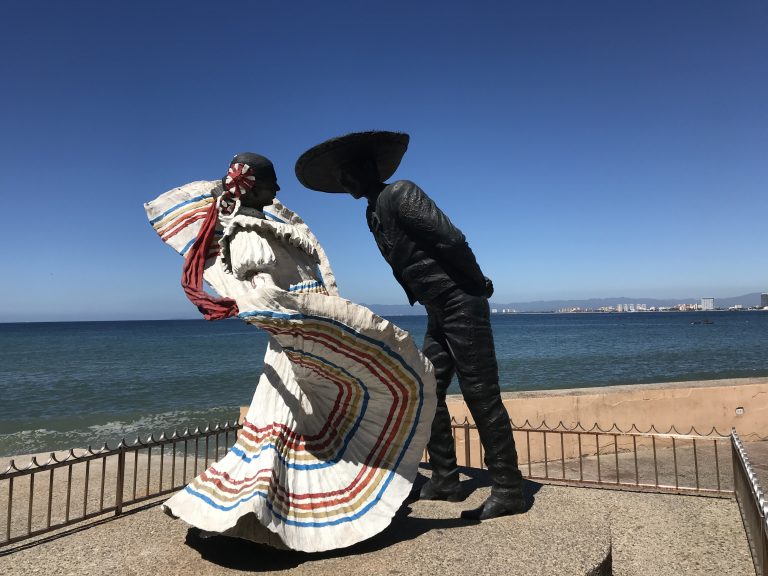 Published in Travel Industry Today, May 5, 2022.
I have made Puerto Vallarta, my winter "home away from home" for the past 13 years.
Why here? Let me count the ways. The Puerto Vallarta/Riviera Nayarit region boasts ideal weather. In my dozen years here it has rained twice for a few hours. The average daily temperature is about 26 C (80F) with a breeze. Nights are cool and balmy. The restaurants and markets provide fabulous food options—from Mexican to Italian to Thai. The service is terrific. Listen up, Toronto, Mexican waiters really try to please their customers!
The Banderas Bay region appeals to all types: it is senior friendly, gay friendly, single women friendly, couples friendly, family friendly… even dog friendly. It's a happy place. You don't need a car because public transportation (buses, taxis and Ubers) is efficient and cheap, albeit not what I'd describe as luxurious. Every bus ride over Puerto Vallarta's cobbled streets is a free cellulite treatment! Free WIFI is available all over town. Trust me, the Mexican Tourist Board is not paying me to be a spokesperson for Puerto Vallarta. I sincerely love the place and its people and I'm fed up with the negative press that Mexico gets. I feel safer here than I did living in downtown Toronto. Mind you, I am not out soliciting drugs or soused on tequila in the middle of the night.
Here's my 2020 update of where to save, splurge and make the most of your visit to the Bay of Banderas. You won't likely find most of these off-the beaten-path discoveries in your average guidebook. Rest assured, this one of the safest, friendliest towns you'll ever visit. (All prices approximated in Canadian dollars.)
THE "CHEAP THRILLS" SAVE LIST
Curb Appeal
The arresting outside wall mural of Frida Kahlo by local artist, Qvetzal lured me into Arte Viviente, a new boutique that beautifully showcases the work of more than 50 local artists. Jewelry, paintings, clothing and more are displayed artistically on two floors (Morelos, 800) in central PV.
Made with Love from Scratch
Florios restaurant is located in a traditional Puerto Vallarta house on Calle Galeana, with lots of happy murals on the walls and a centerpiece gigantic wood-burning brick oven. The owners/chefs are Italian and Argentinean so the menu reflects those roots. There are a variety of grilled steaks and other meats plus a great selection of pastas, thin-crusted pizzas and calzones. Everything, from the caramelized onions to the pizza sauce is made from scratch.
www.floriospv.com/es
Taco Crawl
When I read about Vallarta Food Tours, "An Evening Taco Adventure," I signed up. Who would know better than the Vallarta food experts about where to enjoy good street food? Our progressive dinner included five kinds of tacos, pozole (a stew of hominy and shredded pork) a shot of Mexcal and a last stop of churros (Mexican doughnuts). Tacos are arguably the best bargain in town and stopping at the various stands is a great opportunity to munch and mingle with locals.
www.vallartafoodtours.com
Java Jolts
My newest discovery is Puerto Cafe, a funky little place that takes its beans very seriously. In the Romantic Zone, Café del Mar offers ocean views from the sidewalk tables. After enjoying your latte and toasted Brooklyn-style bagel, visit the art gallery featuring the whimsical works of Guadalajara artist, Rodo Padilla, just around the corner. I now own his Sirena Gorda, (a delightfully plump mermaid ceramic sculpture).
Dee's Coffee Company, another favourite for a good java jolt and daily fresh home baking, is on Calle Francisca Rodríguez with views of Puerto Vallarta's stunning pier. Her sticky buns are outrageously good; one is plenty for two. Just up the street from Dee's, there's a sweet senior gentleman who operates a juice stand and squeezes fresh oranges and grapefruits while you wait.
Asian Treats off the Gringo Path
Located in the Colonia Fluvial (near Costco), Bonito Kitchen is a hidden gem. Owner Francie, who was born in Vietnam and lived in the US before settling in PV, offers a wondrous list of small plates. Her cucumber salad with toasted sesame seeds is not to be missed. Everything on the menu is delicious. On Saturdays she includes pho (Vietnamese soup) on the menu. My other favourites include grilled zucchini with pesto, pork/shrimp pot stickers and slow-braised pork belly. You'll want to pair these tapa-style dishes with cocktails from the creative drinks list or well-priced wines and beers.
Across the road, Francie runs another successful restaurant called Ramen Ya featuring versions of Japanese noodle soup. And in the heart of the Romantic Zone, she recently opened Bonito Cafe, serving healthy rice and salad bowls, bao sandwiches and a delicious selection of non-alcoholic cocktails and variations on lemonade
www.bonitokitchen.com
Saturday is Market Day
The Old Town Farmers' Market takes place in the Lazaro Cardenas Square in the Romantic Zone on Saturday mornings. It's full of vendors selling everything from fresh bread and baked goods to organic vegetables to crafts. Plan to have breakfast as you graze from stall to stall.
Meet me on the Malecon
You must stroll along Puerto Vallarta's lovely seaside promenade, the Malecon. When the sun goes down, watch a folkloric spectacle in the Los Arcos, the open-air amphitheatre. On Sunday nights a live band plays in the zocalo. Join the locals, young and senior, in a sexy salsa number.
Bountiful Botanical Gardens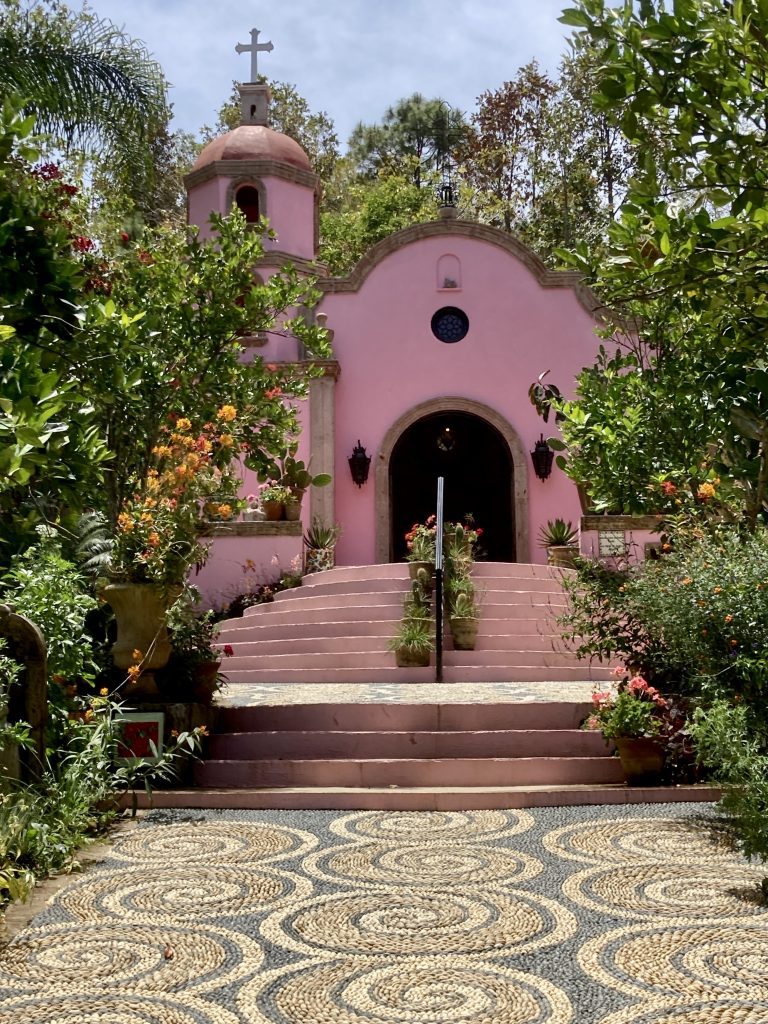 Hop on the bus that says El Tuito at the corner of Carranza and Aguacate. The scenic ride takes you along the coast to the Botanical Gardens. Wear walking shoes so you can explore the various trails and collections of palms, roses, ferns, agaves, orchids, wildflowers, coffee and vanilla trees. A fascinating variety of birds and butterflies call these gardens home too, so bring your camera and binoculars.
Take a refreshing dip in the Rio Los Horcones (don't forget to bring a towel), and then head up to the Hacienda de Oro restaurant for an alfresco lunch. The gift shop is full of unique items, including vanilla beans grown on the property. We visit these gardens every year and each time we discover something new.
www.vbgardens.org
Wednesday Night Art Walk
From the end of October to the end of May you can participate in Art Walk every Wednesday evening. About 20 galleries and studios in the historic centre open from 6 to 10 p.m. Most serve snacks and drinks; often they'll have an artist or two on the premises. Café des Artistes, one of Vallarta's top restaurants, offers early-bird dinner specials (three courses for about $40) in a lush garden setting.
www.vallartaartwalk.com
Joe Jack's Fish Shack
The atmosphere is funky and casual but the cooking is superb. Joe Jack's, located in the Romantic Zone on Basilio Badillo, is a fun spot for lunch or dinner. Shrimp and avocado tostados slide down extremely well with a gazpacho Bloody Mary or Ginger Mojito. On Fridays, they serve all-you-can-eat beer battered fish and chips. My husband and I always share the whole red snapper cooked with lime, chillies and garlic. Muy bueno!
www.joejacks-fishshack.com
South Side Shuffle
PV has long been known for its Wednesday Night Art Walks in midtown. Now the South Side Shuffle, on Basillio Bandillo offers open art galleries, street music and food on Friday evenings.
Shall we Dance?
La Federal restaurant in Marina Vallarta offers free salsa sessions on Wednesday evenings starting around 9 p.m. Just buy a few drinks to lubricate those hips.
THE "YOU ONLY LIVE ONCE" SPLURGE LIST
Tre Piatti
The meatballs are so good at Tre Piatti, they've earned a permanent spot on a menu that changes every few weeks. Everything from the rosemary breadsticks to the profiteroles is homemade by chef Chanan who really knows how to pack flavour into his Italian dishes. A huge mango tree makes an interesting centrepiece for the intimate candlelit dining room. This is a favourite with gourmands so reservations are advised.
www.trepiatti.com
Heavenly Brunch
Sunday brunch at the Hacienda San Angel (across the road from the main entrance to the boutique hotel) is a stylish affair. Guests are served Mimosas and led into the Puerto del Cielo room with murals depicting angels, cherubs and saints, plus a dazzling view of the crown of the Church of Guadalupe, PV's red tiled rooftops and the Bay of Banderas. A roving violinist serenades while guests help themselves to a sumptuous buffet: peppercorn crusted prime rib, sushi, shrimps, chicken mole, omelets and crepes flambéed made to order, exotic cheeses, smoked salmon and bagels…and much more. It's a bargain at less than $40 per person. Book far in advance.
Say Si to Sergio
Perhaps the loveliest jewelry/art shop in Puerto Vallarta is that of Sergio Bustamente. The famous Mexican artist whose sculpture "Searching for Reason" graces the Malecon, also creates miniature sculptures in the forms of rings, earrings, bracelets and necklaces. Bring back a trinket with one of his stylized suns for fond memories when in colder climes.
www.coleccionsergiobustamante.com.mx
Star Struck at the New Casa Kimberly
Before John Huston's 1964 film, The Night of the Iguana, Puerto Vallarta was a sleepy fishing village. All that changed when Liz Taylor arrived to keep an eye on her lover, Richard Burton, while he was filming with the voluptuous Ava Gardner. The publicity buzz about Burton and Liz's torrid affair, plus the success of the movie, put Vallarta on the tourist map.
During their romantic romp in PV, Richard Burton presented Casa Kimberly (named after the builder's daughter) as a gift to Elizabeth for her 32nd birthday. The totally renovated and expanded Casa Kimberly opened in December 2015 as a luxury boutique hotel. The opulent Elizabeth Taylor Suite, accessed via private elevator, comes with its own private pool, Jacuzzi and wrap-around terrace. I think Liz would approve of the massive ensuite bathroom and the vintage pink marble bathtub in the shape of a heart where Ms. Taylor herself soaked back in her days in PV.
Six evenings a week, the twelve-piece Joya de Mexico mariachi group serenades guests with everything from traditional mariachi to Hollywood and classical tunes in The Iguana Restaurant & Tequila Bar. Executive Chef, Chef Jesus Suastegui's menu is an inventive combination of gourmet fare with a Mexican twist.
www.casakimberly.com
Trio Treats
Located in a stylish colonial home in Centro, Trio serves Mediterranean-style food with panache and impeccable service. The Lebanese salad is a winning combination of thinly sliced baked beets topped with marinated goat's cheese. There's always a special "fish of the day" and terrific vegetarian dishes. You can order main courses in small or regular portions. Either way, save room for the warm chocolate cake. A friendly sommelier will help you choose from an extensive international wine list. To add to your dining enjoyment, a classical violinist plays background music.
www.triopv.com