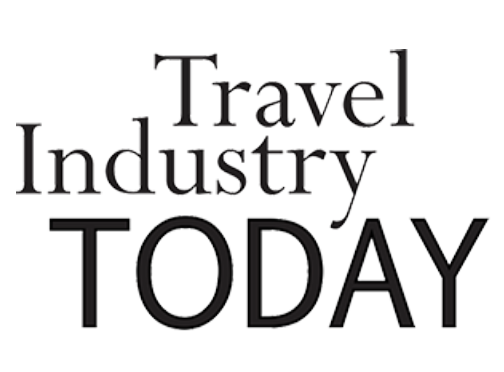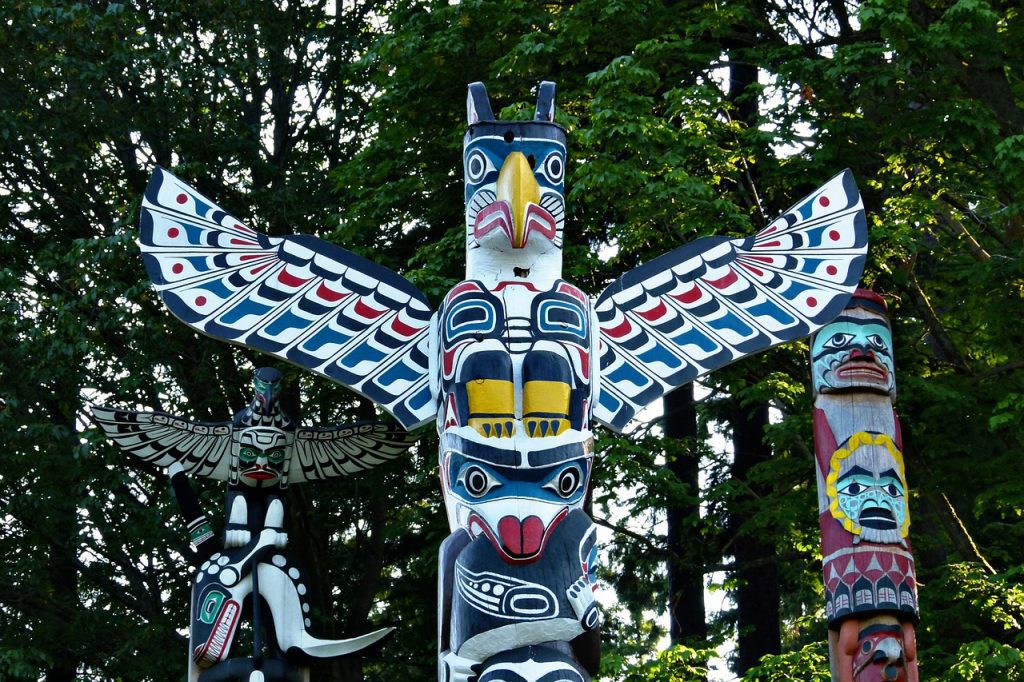 We dyed in the wool Torontonians have maintained a long-time rivalry with Vancouverites. They think that we think the world (Canada) revolves around us and we think that they think they live in Canada's most beautiful city—with real estate prices to prove the point. However, I must confess that my recent trip to Vancouver confirms that the city is as vibrant and stunning as my Vancouver buddies like to boast. It's hard, no impossible, to compete with Stanley Park, the stunning waterfront and backdrop of mountains.
I hope you'll find these "save and splurge" tips to be useful when planning your trip to, amongst other kudos, Canada's "greenest" city.
The "You Only Live Once" Splurge List
Bottomless Brunch & Rooftop Buzz
Come hungry to ARC restaurant in the Fairmont Waterfront hotel. The all-inclusive brunch ($49 per person) features a smorgasbord of temptations including smoothies, jerk fried chicken, short ribs poutine, Croque Madame, tacos and salmon Benedict.  Throw in a "Let's Get Fizzical" Mimosa tasting flight ($19) and you've got a party.
Guests can work off those calories by taking one of the hotel's free bicycles for a loop around Stanley Park's Seawall or doing some lengths in the roof-top pool.
The Fairmont Waterfront also has a rooftop apiary where chief beekeeper Julia Common oversees a lot of busy bees who produce upwards of 200 pounds of honey per year. It's all part of a Hives for Humanity program. The Waterfront is also dog friendly, so its canine guests receive water bowls, beds and cookies.
Star-Studded Boulevard Kitchen and Oyster Bar:
One of the most awarded restaurants in Vancouver's recent history, Boulevard Kitchen & Oyster Bar features sensational seafood paired with the culinary visions of Chefs Alex Chen and Roger Ma. Like Ma, Chen also won the Canadian Culinary Championship crown in 2018 and was the first competitor to beat Iron Chef Hugh Acheson  in the 2018 reboot of Iron Chef Canada.
Order the seafood tower and imagine you're on a grand boulevard in Paris.
Sole Food
What do movie director Robert Altman and entertainer Madonna have in common? Both have worn the funky shoe creations by Vancouver designer John Fluevog. Everything about his soles and heels have attitude—from pointy-toed pilgrim styles to sexy Mary Janes. 
Take a Wok
Guide Robert Sung is a passionate font of information about Chinatown and the Chinese culture. Meet him at the Dr. Sun Yat-Sen Classical Gardens, the first full-scale Ming Dynasty garden of its kind to be constructed outside of China. This oasis was named in honour of the Chinese philosopher, physician and politician, often referred to as the Father of Modern China du to his role in the overthrow of China's last imperial Qing Dynasty.
From the peaceful garden Sung will lead you on a lively romp of Chinatown, stopping for tastes of warm apple tart and barbecued pork. You will visit a fascinating shop selling herbal remedies such as dried sea cucumber, all sorts of mushrooms and various fish bladders.  Sung also stops at fish mongers, grocery and produce stores. "Dim sum demystified" is how Sung describes lunch. While enjoying a spread of various dumplings and small bites, we learn that dim sum means "touch the heart" and that good manners  specify that one never pours one's own tea but fills the cups of others at the table.  We wind up in a traditional tea shop with a demonstration of how to prepare Chinese tea and a chance to buy some exotic leaves. Sung also offers walking food tours of Granville Island. 
Tour costs $80 plus tax; minimum two people.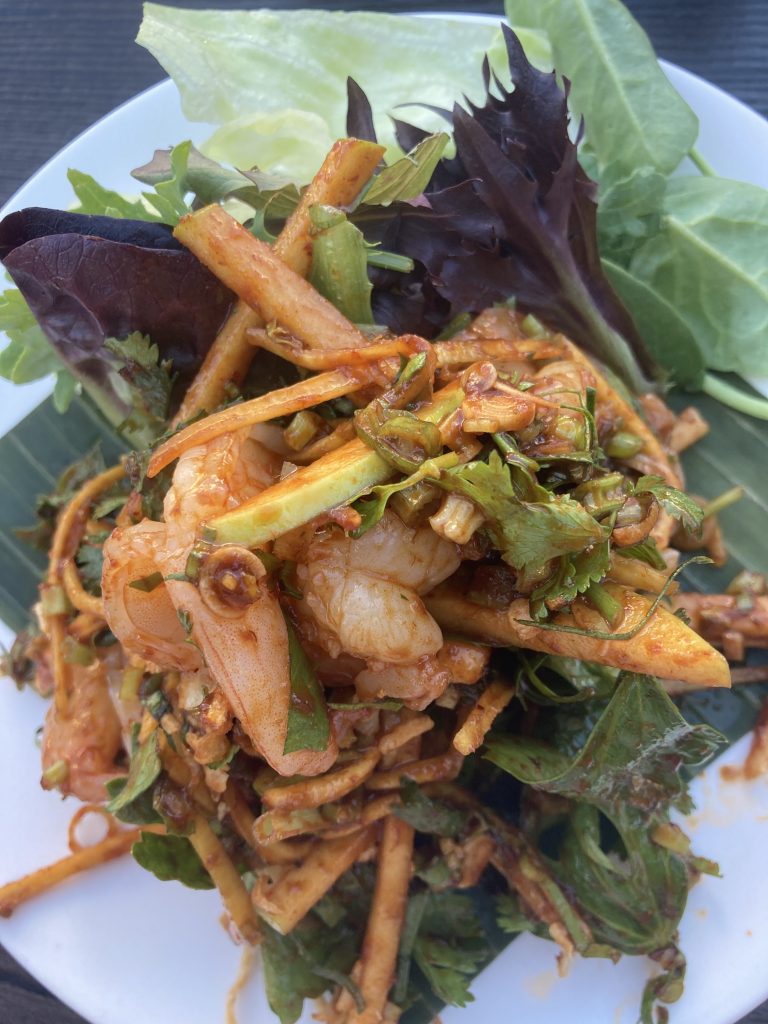 Thai One On
Chef Narong Yumongkol presides atUnchai, named best Thai restaurant by Vancouver Magazinelast year. Before coming to Vancouver, chef worked in several luxurious hotels in Thailand and Dubai. His small restaurant on Burrard Street, overlooking a Honda dealership, isn't fancy but the food is five-star.  Due to Covid, they no longer operate the indoor restaurant, so folks line up for take-out,  plus there are three tables on a small curbside patio. Dishes from all over Thailand include  papaya salad, boat noodle soup and Panang curry.  It's the best Thai food I've had in North America with a brilliant menu and just the right balance  of sweet, sour, bitter, salty and spicy.   
Putts & Pints
If you're in Chinatown, check out the hip bar with an indoor putting course called Keefer Yard. You might want to try a sake colada or a rosemary gimlet to get you in the mood to sink some balls. Golf cost is $10 for two. Happy hour goes from 2 to 4 p.m. Monday to Friday  when you can order a local beer for $5 or cocktails at reduced prices. Pub grub includes burgers, dim sum and exotic small bites.
Market Grub
Enjoy a DIY picnic at the Granville Island Public Market. Browse the wealth of stalls featuring artisan-made cheeses, meats, breads and sweets, then take your feast outside and enjoy your meal al fresco. Inexpensive and fun, the Aquabus and False Creek Ferries provide short rides across the False Creek Inlet, from the downtown side (north) to the Granville Island side (south).
The ferries run continuously from 7am to 10:30pm in the summer (8:30pm winter).
Aquabus
Hike the Grouse Grind
This steep 2.9-kilometre trail to the top of Grouse Mountain is commonly referred to by locals as "Mother Nature's Stairmaster." Average completion time for the Grind is 1.5 hours, with the fastest time just over 26 minutes. Once you reach the summit, order a well-deserved beer, enjoy the stunning views, and then take the tram back down. www.grousemountain.com
Pick of the Park
Stanley Park's massive urban green space offers a multitude of athletic options. Play tennis or check out the Stanley Park Pitch & Putt, a par-three golf course that winds through mature trees along English Bay. Cyclists, joggers and walkers wanting to escape the crowds on the seawall can check out the park's 64 kilometres of forested trails. 
It's a Gas
Will Woods runs Forbidden Vancouver, a bunch of walking tours that give guests an animated inside look at the city in the bad old days. On the Lost Souls of Gastown your storyteller will regale you with gruesome tales back in the 1800s when Vancouver was a wild frontier town complete with gangsters, gold rushers, madams, a terrible plague and fire. Cost is $32 for adults.