After a recent visit to The Big Apple, I'm happy to report that you don't have to be related to the Rockefellers to enjoy this multi-faceted metropolis. From freebies to bargains to a few well-deserved indulgences, here's where to save and splurge in the city that never sleeps.  
All prices approximated in U.S. dollars.
The "Cheap Thrills" Save List
Soho Arlo 
Located near Hudson and Canal Streets in Soho, the Arlo Soho  offers good value. Rooms are a bit snug for two but well designed and everything is modern and new. Perks in the Urban Resort Fee ($20 per person per day) include use of bicycles, free local and long-distance phone calls and fitness sessions.  For libations, there's a cool rooftop bar, Lindens restaurant and a convenient deli/candy bodega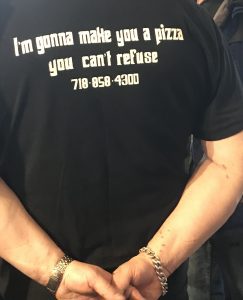 Cross Over the Bridge
A Slice of Brooklyn Pizza Tour is a fun and informative way to spend an afternoon. First stop was Grimaldi's located just under the Brooklyn Bridge. This landmark has been serving up thin-crusted Neopolitan-style pies in the coal-fired oven since 1990. The bus then took us to lots of locations where movies were filmed, including Saturday Night Fever, Goodfellas, and The French Connection.
Our next stop was L&B Spumoni Gardens for a couple of slices of Sicilian-style pizza. This one is rectangular with a thick, soft crust, lots of long-simmered tomato sauce and cheese. After a stroll along the boardwalk at Coney Island, we headed back to Manhattan while our guide regaled us with tales and videos of the many famous folks who hailed from Brooklyn such as Mae West, Jerry Seinfeld, Al Capone and Barbara Streisand. Tour lasts about four hours and costs $80 per adult. 
Caffeine Buzz
I'm a self-confessed coffee snob who goes out of her way to find the best brews in whatever city I'm visiting. In New York, if you're in Little Italy, get your java jolt at Caffe Reggio (119 MacDougal Street).
In the lower level of Rockefeller Center, as well as several other locations, Blue Bottle does great espresso-based drinks as well as divine drips.
Take a Pass
Buy a New York CityPASS ($129 for adults) and save more than forty percent on admission to the town's top attractions such as The Empire State Building, The Metropolitan Museum of Art, Top of the Rock Observation Deck and ferry to the Statue of Liberty.  Your CityPASS is valid for nine days so that gives you plenty of time to see six sights, often skipping the lines.  Reservations may be required.
The House that Herring Built
Russ & Daughters occupies that rare and tiny place on the mountaintop reserved for those who are not just the oldest and the last—but also the best." That's fine praise from celebrity travelling chef, the late Anthony Bourdain. In 1907, Joel Russ immigrated from the shtetl of Strzyzow, now part of modern-day Poland. He got his start selling schmaltz herring out of a barrel to the throngs of Eastern European Jews on the Lower East Side. It took him seven years to work his way up from that first herring barrel to having a pushcart operation, a horse and wagon, and then, in 1914, a brick-and-mortar store. In 1920, he moved to 179 East Houston Street, where the business has thrived ever since. Four generations later, Russ & Daughters is still serving the best smoked salmon, herring, caviar, bagels and borscht you can imagine.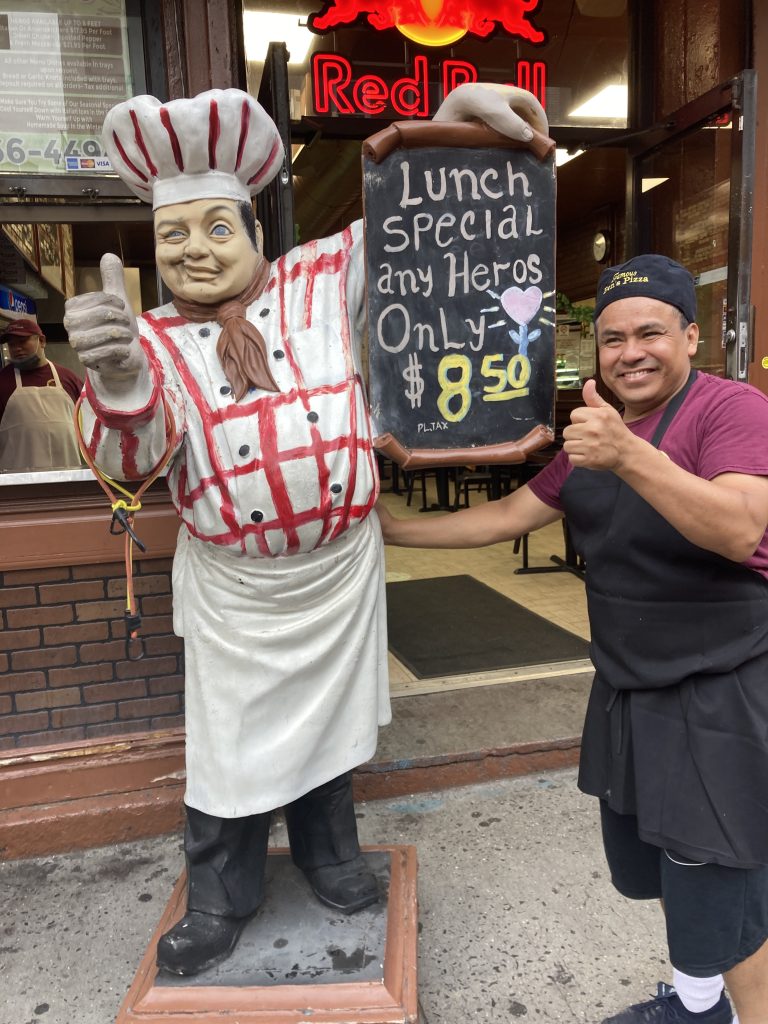 Choose your Hood
Pick your neighbourhood (Harlem, Greenwich Village or Brooklyn, for example) and take a stroll with a Free Tours By Foot guide.  Our tour of Soho, Little Italy and Chinatown included the history of the cast iron buildings in Soho, some mafia and movie locations and where to buy Peking duck.  Tours are free but tipping is appreciated. You need to complete the registration form on their website.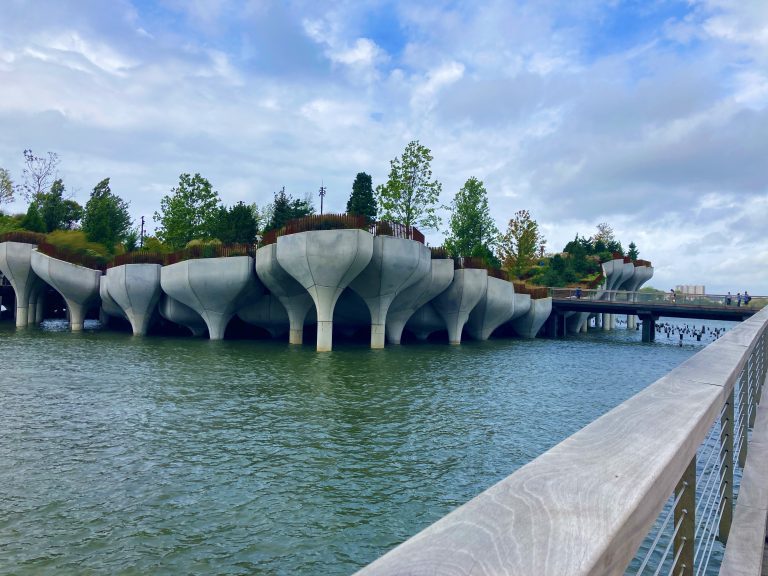 The "You Only Live Once" Splurge List
Bring on the Bubbles
No trip to New York is complete without a visit to The Plaza Hotel (managed by Fairmont), Manhattan's Grand Dame overlooking Central Park. The Champagne Bar began as the Champagne Porch in 1907, has been patronized by the likes of Diamond Jim Brady and the Prince of Wales. After a shopping workout on Fifth Avenue, I recommend a few reviving bubbles. 
Anthony Bourdain Would Approve
I was a huge fan of the late great Anthony Bourdain and his TV shows. Often Tony would invite his buddy Eric Ripert to join him on an episode. Ripert is chef of the Michelin three-starred Le Bernardin restaurant specializing in seafood. For a table in the dining room, you need to book a couple of months in advance, and I recommend splurging on the tasting menu. But here's an insider tip: the Lounge opens at 5:00 p.m. and tables are available on a first come/first served basis. We enjoyed some posh bubbles and a few fabulous seafood appetizers. Patrons of the Lounge may also order from the dining room menu.
Piscean Platters
The Chelsea Market is my favourite place to graze on Saturday mornings. The former Oreo Cookie factory is now home to boutiques and eateries galore. If you've got a fetish for fish, head to the Lobster Place Seafood Market. This Piscean emporium offers sushi, freshly shucked oysters, chowders and steamed whopper lobsters.